It is that time of year again where with annual registrations your children need a physical. In our family alone my middle and high school students need 3 physical forms a year! Then on top of it every group from the school district, to scouting, to soccer has its own separate and unique physical form.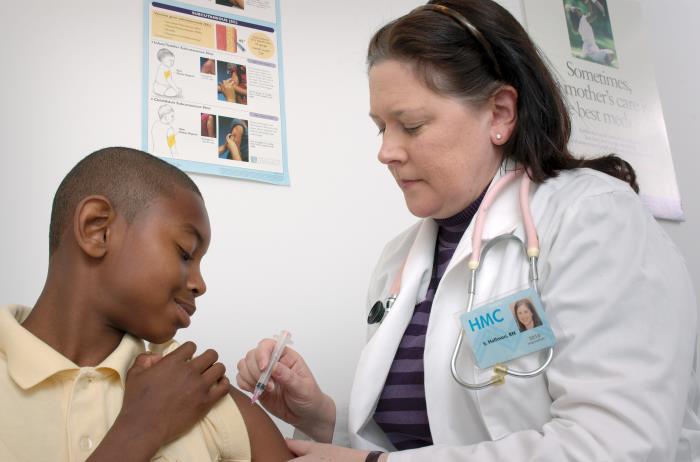 Here are my hints for surviving getting physicals for your kids in Las Vegas.
1.)  Schedule Early. If you can get your physicals out of the way by the middle of August you will save yourself the waiting and the crowds that show up the week before school starts.
2.) Complete the form(s) before the appointment starts. This will make your appointment go by so much faster for your whole family. The doctor or nurse practitioner cannot sign and stamp it until your information is completed.  Physical form for Girl Scouts is here.  See below for CCSD sports physical form.
3.) Bring all of your forms for the year with you. Physicals are good for one year. So if your child participates in out of school sports or scouting go to the organization websites to see if you can get those forms in advance.
4.) Get the athletic packet from your high school or middle school before the appointment. Sports physicals for the Clark Country School District are good for one year – but each team you go out for that coach requires a separate copy. High schools require that you purchase an athletic packet with the physical form and other disclosures. This year's packet cost $15. However if you have your appointment scheduled for the sports physical to get it done with before school starts you can print the physical form with all of the questions that must be signed and answered.
Forms for High School – Your school may still require you purchase the packet 
Physical Form – launches into a pdf file
5.) Keep your own copies of the form. I have been stuck finding out that my son's school was requiring a physical form for a two night trip. I was able to copy the form and attach it to the new form my child's school needed and drop it off at our pediatrician's office. Our doctor was happy to sign and stamp the form for our family at no charge.
6.) Keep costs down by using your well child benefits. Check with your doctor's office to ensure that the visit is billed as "well child" which for many insurance companies are free once a year.
7.) Consider using a nurse practitioner to reduce out of pocket costs to your family. Nurse practitioners are able to complete all physical forms in the state of Nevada for children. You can also use the Southern Nevada Health District nurse practitioner clinic for $25. 
8.) Use a clinic with alternative hours and no appointment necessary. If your work schedule does not allow you to take time off for a doctors appointment or clinic consider using one of the Take Care Clinics offered in Walgreens.   This company is advertising $35 sports physicals at their locations that are open late weekdays and open weekends. These clinics also do not require an appointment. 
9.) Use a sports physical clinic.
10.) Dial 2-1-1 for additional assistance. This service on any phone in the Las Vegas valley has operators standing by to answer your questions about how to obtain health services including physicals.